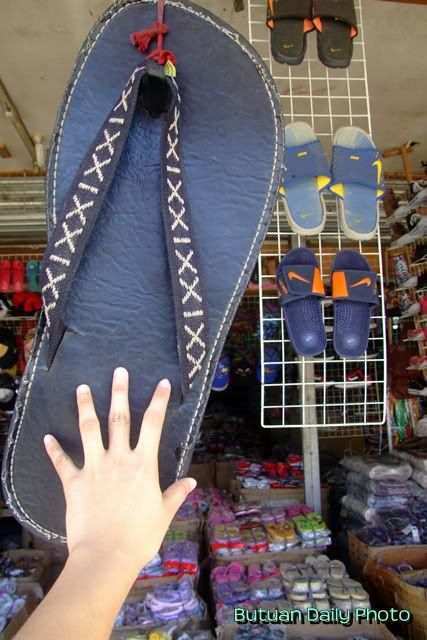 A big foot for a big slipper.
This is the second series of my slipper post. As I mentioned a few days ago,
Share the Blessing
s foundation is planning to distribute slippers at three schools in Agusan del Sur.
This is one of the two stores that I bought the bulk of the slippers from. We bought approximately 590 pairs of slippers from this store.
While waiting for the proprietor I noticed this huge slipper hanging in front. Funny I didn't notice it when I first arrived.
If you want to see the recipients of the Slippers project you can visit
shareyourblessings.webs.com.