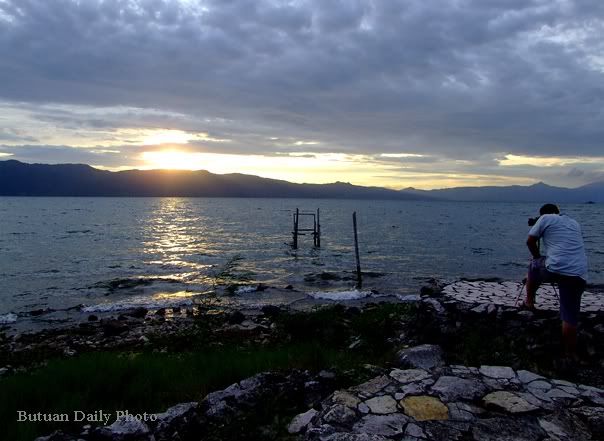 In our brief stop at Almont lakeside resort, we used the opportunity to take a lot of photos of Lake Mainit.
As I mentioned in my previous post two days ago, lake mainit is the fourth largest lake in the Philippines. And it is also the deepest.
There are four municipalities bordering this body of water namely: Kitcharao, Agusan del Norte, Mainit, Surigao del Norte, Alegria,Surigao del Norte, Jabonga, Agusan del Norte. We are looking at the lake from Kitcharao's perspective. The vantage point of Agusan del Norte that Butuan is a part of.
Lake Mainit is well know for its abundance of fishes, and some are rare like puyo and gabot.
As
hadv
kindly reminded me,
lake mainit
got its name from a hot spring that pours into the lake. They called the spring "Mapaso" (scalding or can scald) and the water because it is hot, mainit (which means hot).
For more info about Lake Mainit you can click
here
and
here
.