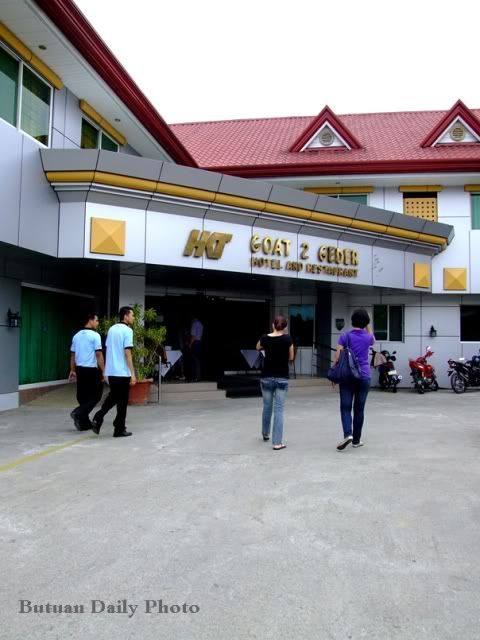 Montalban Street. Back of Gaisano mall.
It seems to be an unlikely name for a hotel and restaurant but Goat2geder is gaining the reputation of being the place to stay in Butuan.
It started as a small fastfood (?) selling mostly dishes made from goat at its previous location at Doongan-Ambago. Today its one of the hottest hotel and restaurant in the city (despite the name he he he). I can't vouch for taste of the goat dishes but I hear its good, if not the best.
It's one of the hotspots in the city.