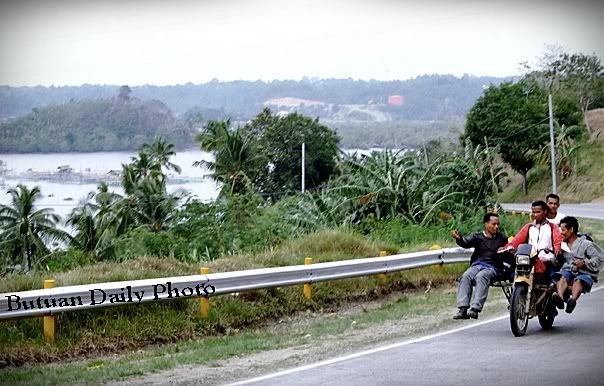 I find it funny how the passengers on both sides were talking as if they were at a bench on the park. Complete with hand gestures. Nonchalant.
Taken at Nasipit highway.
This is one of the forms of public transportation here in the Philippines that we call, skylab.
My other skylab
post.