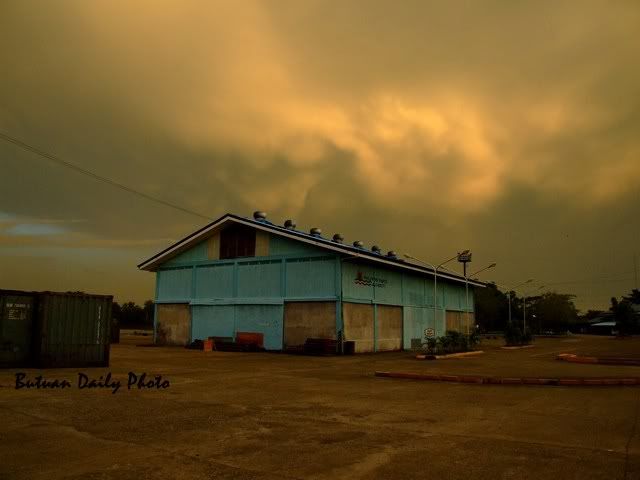 This is the warehouse of the PPA.
The Philippine Ports Authority is basically the government body in charge of public ports in the Philippines. But when you ask the youngsters in Butuan, they know PPA as the place you can play badminton. In fact this is the building where one plays the indoor sport.
I took this photo today. Late afternoon. I saw the weird cloud formation and the general lighting condition and thought it could be a cool photo. Hopefully you'll like it as well.
P.s.
It didn't rain.