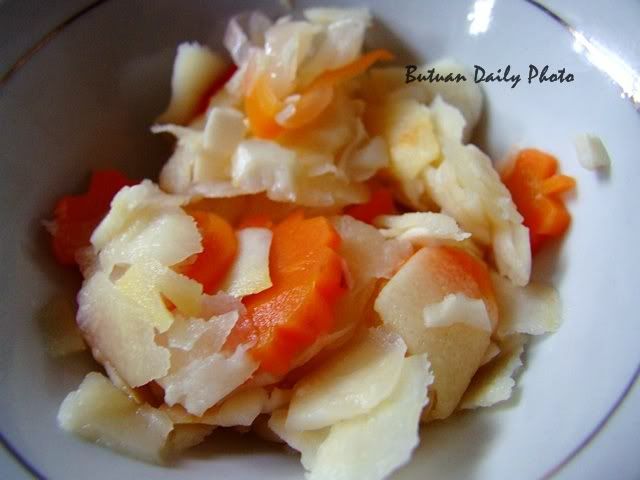 My auntie just visited us after living abroad for years. One of the foods that was prepared for her arrival was this.
Ubod
salad. This salad is made of heart of palm more commonly known here as
ubod
. Looking and tasting the salad I can guess that the primary ingredients are ubod, carrots, vinegar and probably sugar to counteract the sourness of the vinegar. As you would expect it's sour, sweet, and crispy- like eating green unripe mangoes. We usually eat it with sinugbang karne- grilled pork. Yum.