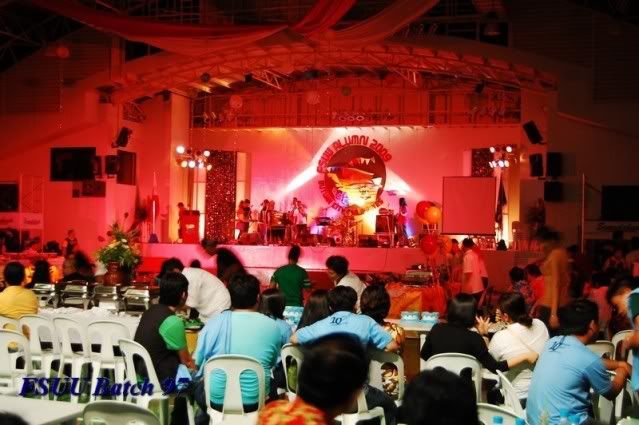 Every year during the fiesta of St. Joseph another event that is pretty important in the Butuanon social calendar is the alumni homecoming. Yesterday (May 16) was another Alumni Homecoming of the two biggest high schools in Butuan: Agusan National High School and Father Saturnino Urios University.
For the first time ever the Alumni homcoming of FSUU was held at the new high school gym at Brgy. Ambago, Btc.
Before the progam proper began, dinner was started. Most of the batches had their food catered. We did too, for the first time in 12 years. Ha ha.
There was a best in t-shirt (designs and stuff), best in decorations (next year we'll win this one for sure haha), most number of attendees in their batch. Unfortunately we didn't win any award-- we only prepared for a week. But watch out next year!