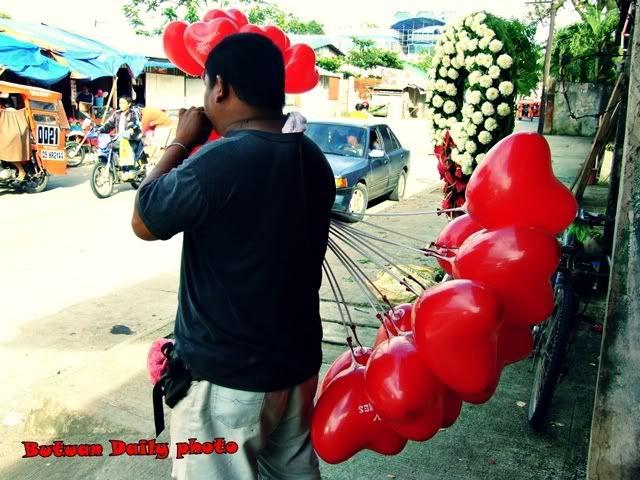 I was looking for a good valentine's day material for my post today. Earlier this day, I saw one woman carrying flowers, restaurants with valentine's day decoration, two lovers holding hands while the girl carried the flowers and balloons (and chocolates perhaps) and lastly I saw this guy with the dozens of heart shaped balloons walking in the street.
When I came back with the sole intention of getting valentine pics this was all I got. Shy guy.
Happy Valentine's day beautiful people!