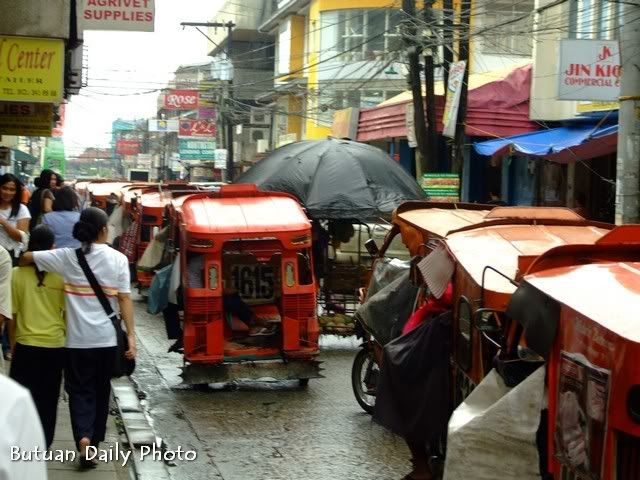 Someone suggested I post a sunset in the beach photo today. Something warm and tropical to take away the winter blues, I figure.
Anyway, my hot and sultry photo-to-be didn't materialize because Butuan is raining cats and dogs. Today is wet and gray and miserable. The perfect day to spend inside playing hammerfall and vampire wars and...
Oh yeah, this photo was taken at Burgos street. Good morning/evening everyone!