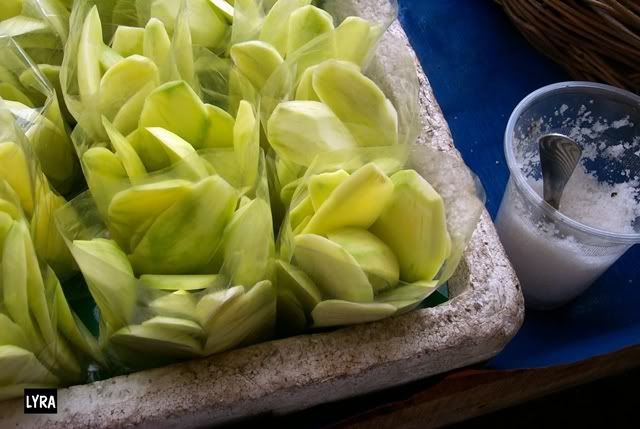 Green, unripe mangoes and salt.
This photo is for ATE LISA, as requested.
Because you said my photos are lami (delicious) Thanks! =)
I searched far and wide just to get you this. Hehe
I took this photo from a grumpy woman on the street of Burgos. She didn't believe that someone requested a photo of this green, unripe fruit. But the good thing is she let me take a photo of them anyway.