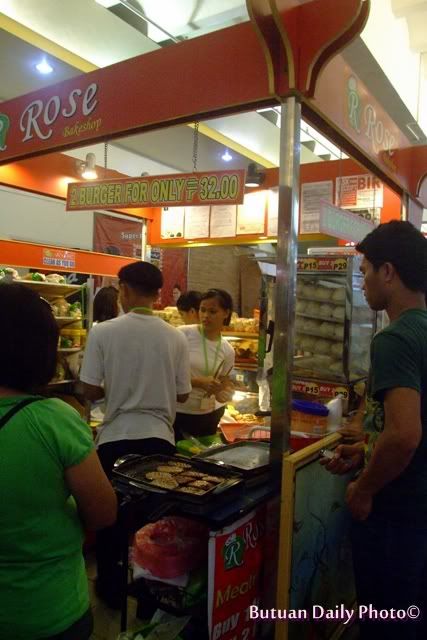 When I was in Manila I've seen a lot of stalls selling buy one take one burgers. I tried one once when I was really hungry but it was like eating paper. Tasteless. When I got back from my trip I saw Rose bakeshop selling this buy one take one burger promo too but I was hesitant to try it because of my previous experience.
To cut it short: Rose bake shop's burger is now a regular snack for me and my cousin. 32 pesos for two burgers is a good deal. It is more flavorful than one would expect. Although that same cousin will be observed muttering, "meat extenders...mmmm...good," every time she eats one.
Photo taken at Gaisano ground floor.