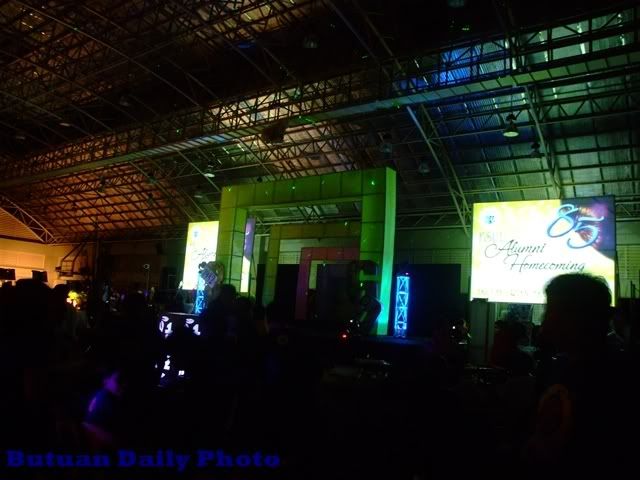 For the third time I have posted the yearly major event of most Butuanons: The High School Alumni reunion. For a few days in May, the Alumni of two of the major schools Agusan National high school and Urios High school now called FSUU (Father Saturnino Urios University, come home to Butuan to get reunited with former classmates. This means every alumnus from the year 2010 and older get together in one venue to reminisce, be nostalgic with the past and to look forward to what the future may bring.
FSUU celebrated the said event last Saturday while Agusan National High School celebrated theirs last May 9 (I think).
This photo was taken at the FSUU gym at Ambago, Butuan City.