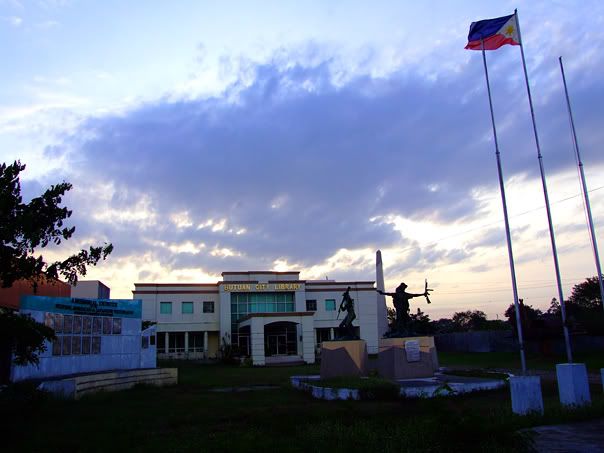 My cousin and I had our walk and photograph bit last Sunday. We walked from our house to city hall taking lots of photos along the way. It was a 2 kilometers walk probably.
We saw a lot of things to take photos of along J. Rosales Ave. One of the things along this thoroughfare is the city library. A relatively new building that was close coz it was Sunday. I think it was a blessing, since we couldn't go inside- locked gate- we had to take pictures through the gate. (The colors were awful hence this overly saturated editing of the photo using photoscape. =)
The city library is supposed to hold documents on local history among other important literature. Those three statues in front of the building symbolizes the American, Japanese and Filipino soldiers during the last world war. (I thought they all look Caucasian but that's just me). A war monument.
If you want to go surf the net for free you can visit the city library too.