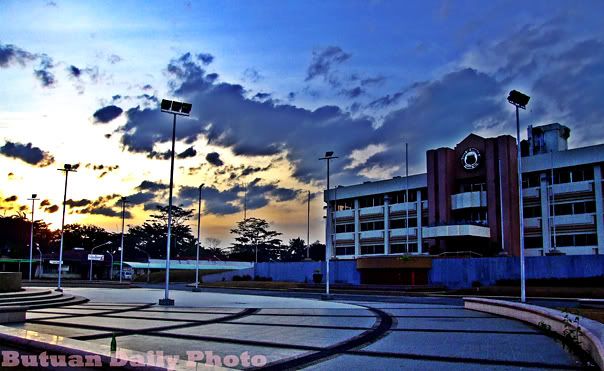 This is Butuan City Hall. A photo taken when my cousin and I went on our walk and shoot Sunday activity (last sunday). The light was a tad interesting and we managed to walk all the way from my house to this spot just when the sun was setting- a productive day if I say so myself. Exercise and photography in one.
We were outside (you can see the previous post to see what I mean) shooting through the gate.
Photo enhanced/degraded using photoscape.