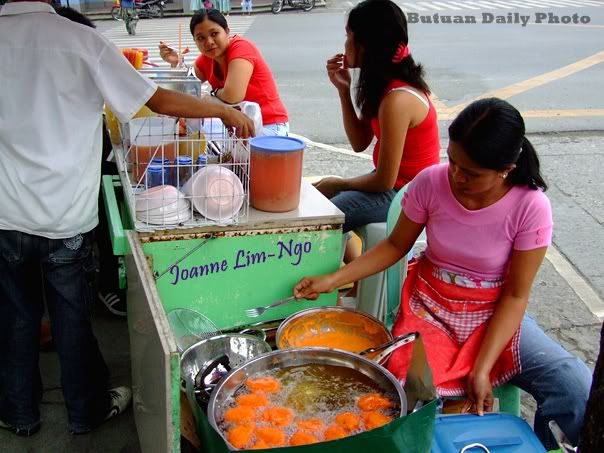 My friend Joanne and I was walking along AD Curato Street-JC Aquino when we spied upon a group of students crowding around something. Our curiosity piqued so we waited for a lull in the frenzy. When the crowd finally parted, we beheld this ordinary sight. We were expecting something more exciting than this.
I was eating banana Q at that time so I asked my friend Joanne to take a photo of the new (in Butuan) street food sensation that they call, kwek kwek.
Kwek-kwek is boiled egg (quail or chicken)covered with orange batter and deep fried into brown balls. It's made tastier with a secret recipe of sauces. Probably a mixture of vinegar and spices of choice.
Do you know how this street food got its name?
Thanks Jo for the pic! =)