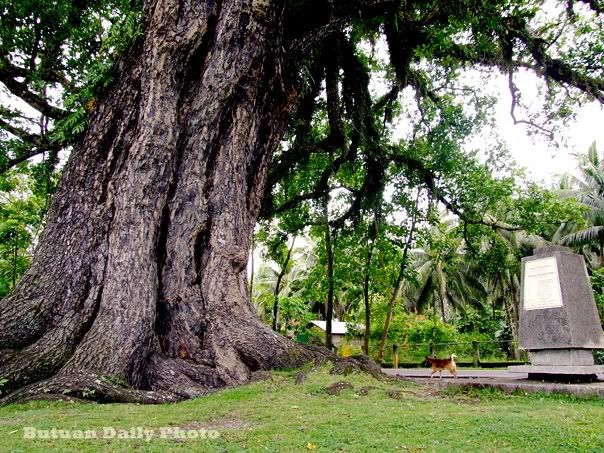 In Butuan's neighboring municipality Magallanes, there is a Bitaog (Calophyllum inophyllum) tree that is officially been given the title of The Philippine Centennial tree. It is approximately 500 years old with a diameter of 290cm. It is claimed to be the oldest tree in the Philippines.
According to historians this tree has been a "mute witness to historical events (such as) (1) the initial evangelization of Mindanao (2) the birth of Caraga as a region during the Spanish colonial period etc." (can barely read the inscription.)
Trivia:
This tree used to be the haven for millions of fireflies that served as a beacon light for fishermen during the night.
More info about The Philippine Centennial Tree
here
.