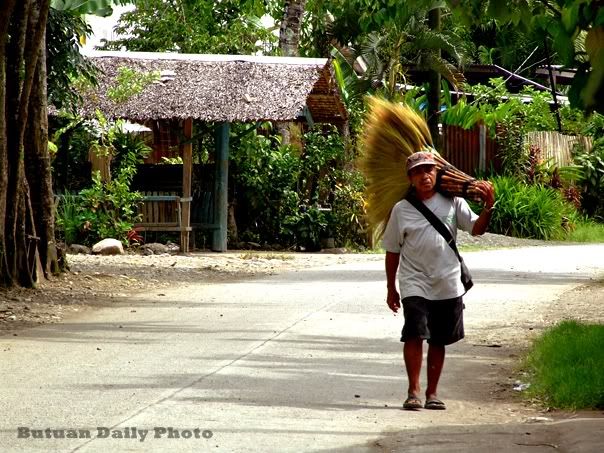 A man carrying brooms on his shoulders. Most of the houses in Butuan are cleaned using brooms and rarely vacuum cleaners, or robocleaners or anything that uses electricity.
He was a friendly chap. He allowed me to take his photo without any fuss. I hope his business was good today. =)
Photo taken at Agusan Pequeño.