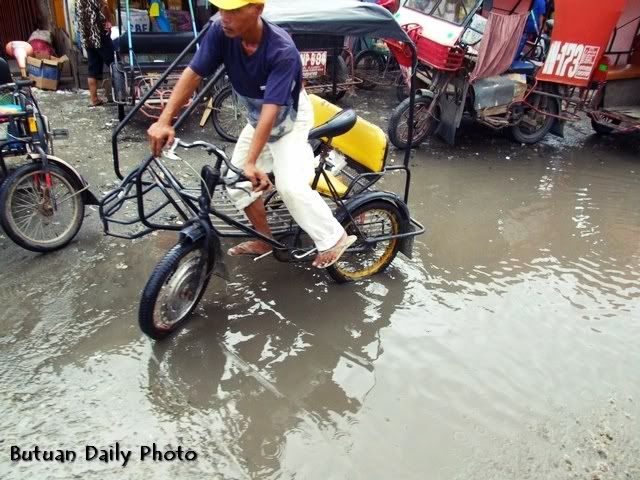 It's raining again today. While dry in other parts of the world. Shivery and cold in some.
This photo is what happens when it rains in Butuan. Good news is the new sewer system seems to make a difference because it now takes a relatively long time before floods come. (It used to take only a few of minutes of rain before water rises to ankle level. Imagine)
That is a man on a trisikad (pedicab, rickshaw (?)) riding through dirty flood water. Just in case you're wondering I was riding a public transportation that we call multicab when I took this photo.