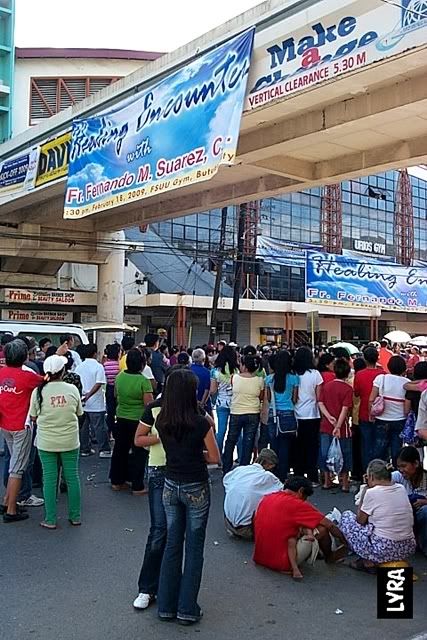 This afternoon my ninang (godmother) called the house to tell us that there's a healing mass celebrated by a priest,
Fr. Fernando Suarez
. She mentioned how this priest is really gifted and how he helped a lot of people already. When I googled Fr. Suarez
these are
some of the sites that I found=
Fr. Suarez
,
wikipedia
.
There's a new telenovela (soaps) in primetime tv (abs-cbn) that's getting positive feedback from the people that surrounds me (I don't watch the soaps). It's about a boy who can heal. When I heard about Fr. Suarez I feel like TV is imitating life.
The day is as scorching hot as yesterday, I hope that people weren't too uncomfortable waiting out in the street.
Location= JC Aquino Avenue, Urios Gym.