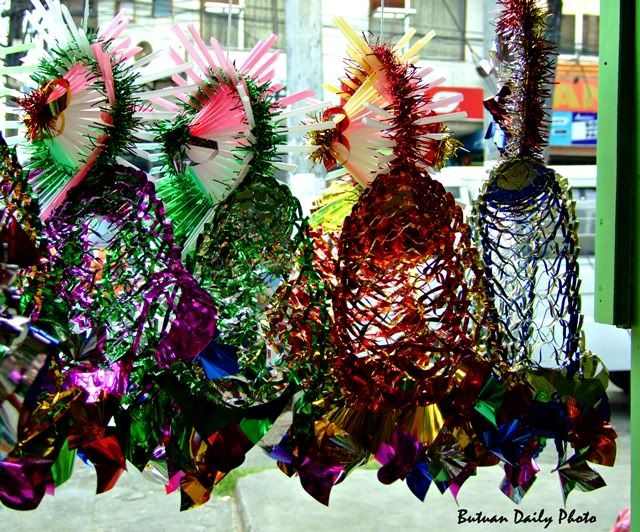 It's December 10. 15 days until christmas. Here's another photo of Parols (Christmas lantern) I posted in this blog. My first parol post is
here
. This parol store is beside the ukay-ukay shop in one side and the
vacant lot
in the other at Burgos Street. This photo also shows how straws can be made into pretty christmas lanterns. Let's not forget to recycle!
By the way, I forgot to post something last Sunday. Was too hyped up from anticipating-enjoying- talking about what happened that day. Congratulations to Manny "Pacman" Pacquiao for his well deserved victory over Oscar dela Hoya! I felt sad about Oscar dela Hoya's defeat but then again there is always a winner and a loser in every game (except draws). And I'd rather Pacquiao win than ODLH. hehehe
This is an
article
that I enjoyed reading about the fight. The comments are quite as entertaining too!