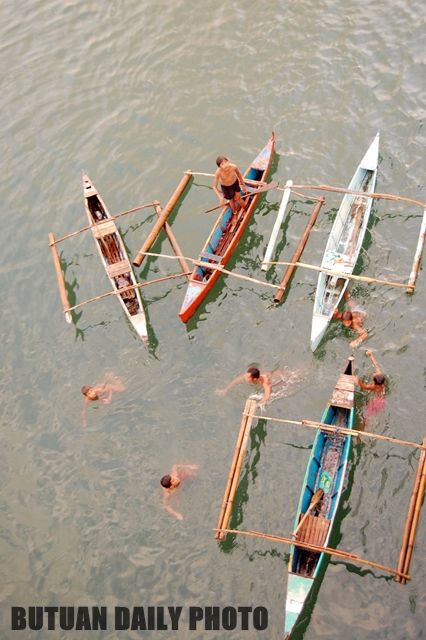 This is a sight that greeted me when my parents and I were going to Cebu. These teenage kids were cajoling, calling out to the passengers of the ship to throw down coins so they can dive for them.
The activity however isn't encouraged because of how dangerous it is for the coin divers.
Photo taken at Nasipit Pier.