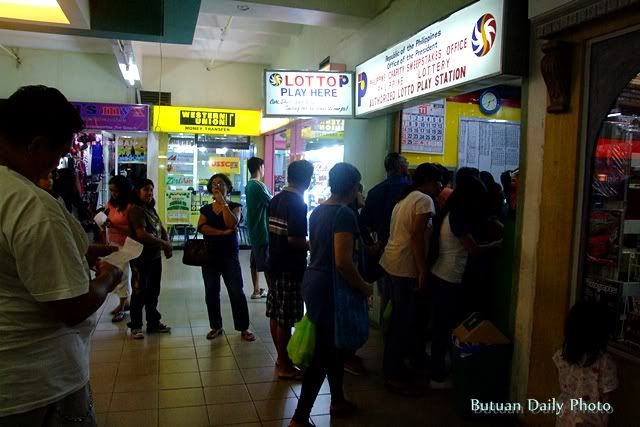 The latest buzz in the whole Philippines is, who will win the grand Lotto? The current pot money of nearly 700 million is the biggest prize money since Lotto started in the Philippines in 1995. The figure last Saturday was
693,229,971.60
million pesos.
Since January this year, nobody has yet won the grand Lotto prize money. This is why every PCSO (Philippine Charity Sweepstakes office) outlets are getting good business from everyone who dreamed of winning big.
Honestly, I'm afraid for the person (persons) who will win that much amount. But that didn't stop me two Saturdays ago to buy a ticket :)
If you win 700 million pesos, what will you do with your winnings? :)
Photo taken inside Gaisano mall.