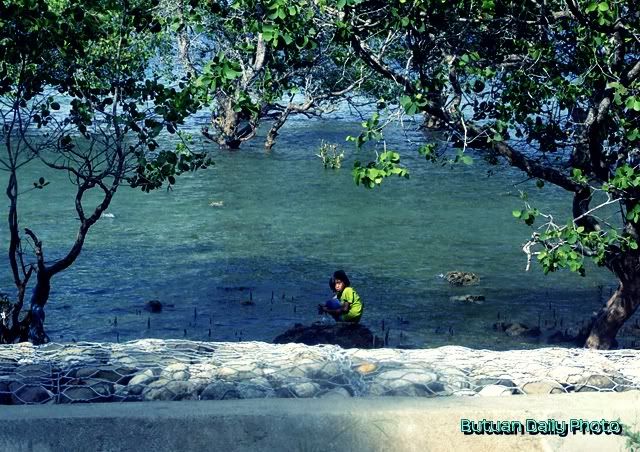 When I took this photo, I felt it would be an interesting picture. The framing of the trees on the girl and the questions that passed through my mind:
What is she doing? She looks so lonely, why is she alone? etc.
Meanwhile, the girl waited till I finished taking her picture and then after I was done she went back to what she was doing like it was an everyday thing.
Photo taken at Carmen.