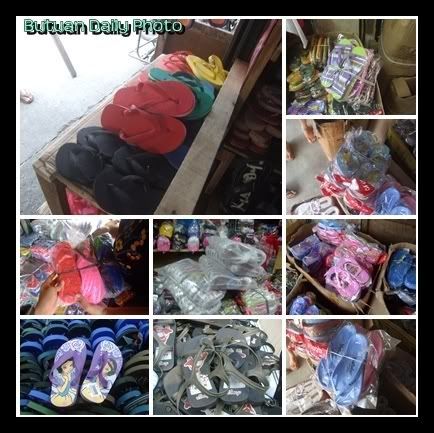 This past few weeks all I have been thinking (during my extra moments) are slippers! Slippers! Slippers! How much is it? What kinds are durable? Where can I get the cheapest but most durable ones? Are there wholesalers here in Butuan? What about nearby cities? Why can't I search for them online? What colors would children like? The simple kind or with designs?
The reason I am unnaturally preoccupied with this object is because of my new affiliation with a group of people at
Share the blessing foundation
.
So far the most promising wholesaler that I found is at Langihan market. For just 260 Pesos you can buy one dozen rubber slippers. If you know of a store that has a cheaper price, please let me know.
Check out our
new slipper project
in the works there right now. :)