Last night my cousin went to the sports complex and happened to see a huge crowd in the grandstand area. It was apparently the political rally of the incumbent local leaders in Butuan.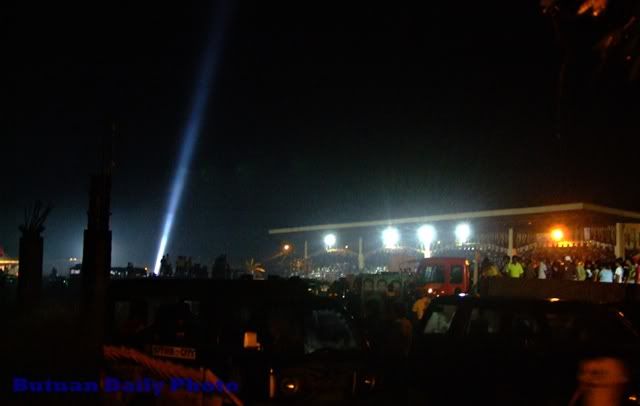 From sports complex we passed by Otis mall and there was a group of people and it looked like it was the other party holding a rally too. We asked other passersby and they say that it was.
On Monday, we will be having our local and national election. There are political slogans everywhere. Most of the conversations I'm sure would be injected with a lot of political discussions. All I can say is, God bless the Philippines.
(Sorry I'm bad at this kind of thing.)