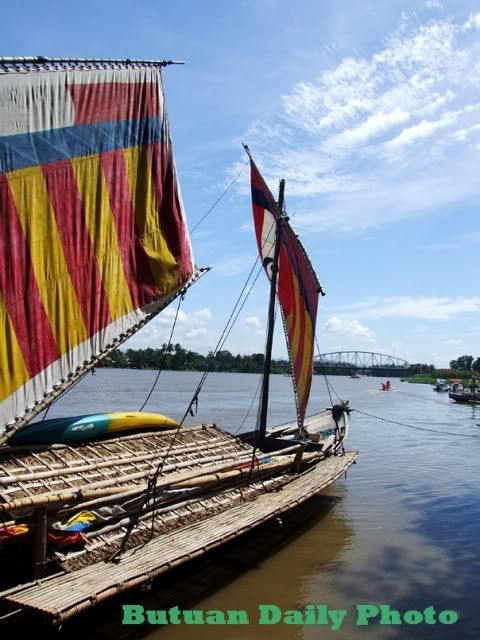 Yesterday the balanghai boat arrived in Butuan at Philippine ports authority.
The original balanghai boats, although seemingly small, have managed to travel to great distances while doing trades with other countries. Like the original, the replica was created using the old,
traditional techniques
in boat building. No nails were used; wooden pegs for nails, mangroove resin to make it water-tight.
I read on different blogs and its official site that Diwata ng Lahi (muse of the race) a replica of the original pre-spanish boat is going to seventy five locations in the Philippines; To share/ teach history and to follow the path made by our ancestors.
While taking photos yesterday I was able to talk, actually eavesdropped at first, to a conversation with a member of the crew, Dr. Ted Esguerra, as he related to all within hearing range, the 8 storms they weathered since their departure from Manila last June. He was open in sharing bits of his day to day experiences while aboard the vessel.
You can also read my previous post for more info and more links to relevant site. Thank you!
F
or more photos you can visit my other site at sunsetmindao.blogspot.com