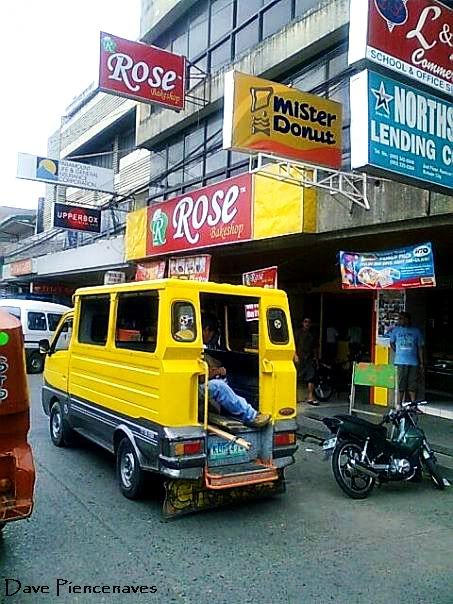 Photo taken by Mr. Dave Piencenaves at Burgos street. The yellow vehicle is what we call a multi-cab. Multicabs are commonly used as a public utility vehicle but in this instance it's not. This is not the route of the multicabs, only tricycles are allowed to pick up passengers here.
Thanks Dave for the Pic! :)
Slight Photo editing was done by me.