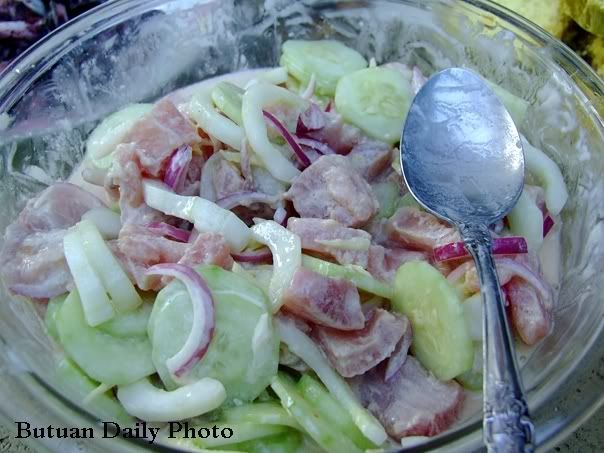 This is a kinilaw. Kinilaw or Ceviche is a dish made of seafood that is cooked without fire, using only lime, vinegar. There are many varieties of kinilaw here in the Philippines. This particular kinilaw was made using fresh tuna fish, ginger, cucumber, onion, vinegar, sugar, chilli and japanese mayo. Yeah. Mayonnaise-- and it was heavenly. As heavenly as a raw fish could be hehehe.
Kinilaw is usually best eaten at the beach but any place will do.
Food prepared by my friend Joanne. If you want a recipe for kinilaw (not this one exactly) you can follow this
link.