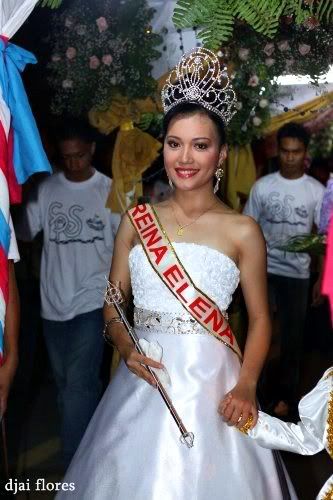 Santacruzan is a religious procession that is practiced here in Butuan. Unfortunately, I haven't seen this procession personally. There was a conflict of schedule last Friday.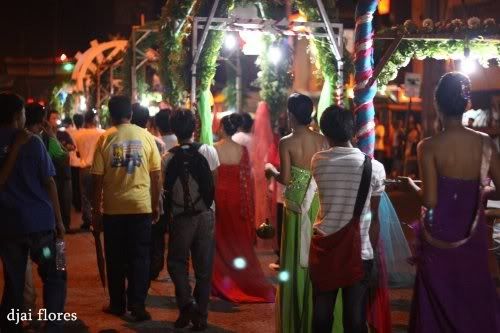 According to one website, Santacruzan "...is (was) a novena procession commemorating St. Helena's mythical finding of the cross. St. Helena was the mother of Constantine the Great.
The
Santacruzan
is a procession that differs from most other religious processions in that it does not parade images of patron saints. Instead, biblical and historical characters are represented by the local people dressed in appropriate costumes."
In Butuan the candidates of the Mutya Hong Butuan (Butuan Beauty Pageant) are the ones taking up the role of these historical characters. Maria Eleina is the most prestigious role that only the Mutya of Butuan is selected to play.
Photos by
Djai Flores
.
edited. June 2, 2009.