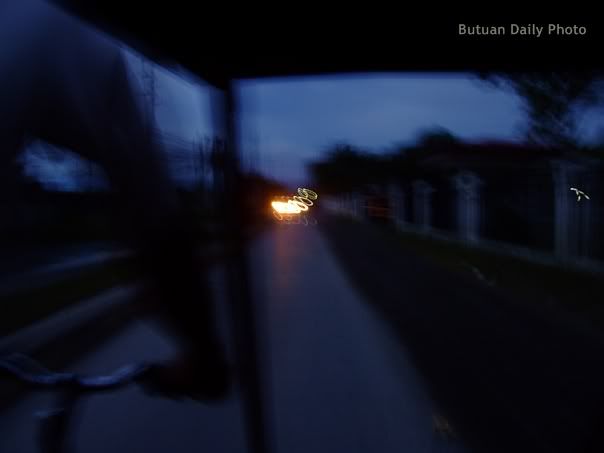 I want to post something different for today's post. Something abstract but not quite.
For anyone who's game I have a few questions for you:
1.
What was I riding when I took this picture?
I have a few hints. It's one of the least expensive ride in Butuan. I think it runs from 5 to 6 pesos per trip for each passenger.
But in Manila it's the opposite. I dare say that because when you consider that the route for this ride is limited (short distance of travel only), it's not that comfortable, and the overhead shouldn't cost that much the asking fare of the drivers is quite steep!
For Butuanons(this should be easy):
2.
Where was I when I took this picture?
I don't have any prizes to offer- just some moments to take away the boredom (mine).
Photo taken June 7 at 6.30 PM.