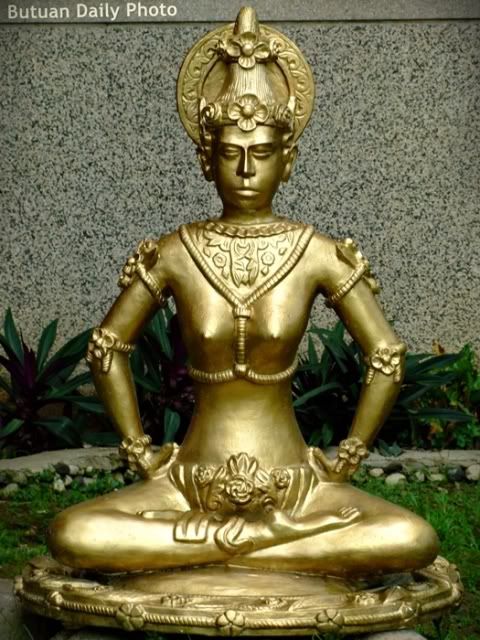 This image is famously associated with Butuan. Butuan as you may probably know is rich in history.
Although the photo I have of the golden tara was taken at Balanghai Hotel, the real image which weighs approximately 4 pounds, and is a 21 carat gold figurine, is now located at Chicago museum (if my memory serves me right).
If you visit Butuan, you can also view the replica at Butuan regional museum. This artifact was found in 1917, southeast of Butuan at an Agusan river tributuary. It is as the experts say, an evidence of the early indian influence, as it was dated as early as 850-950 AD.
You can also click
here
for more interesting history lessons of Butuan.
P.s. I don't know why the original item isn't with us anymore.
Its weird how more into history I'm now when I hate this subject in high school =P.