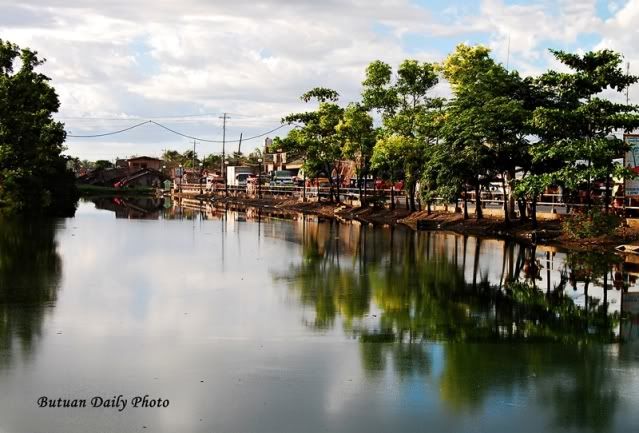 Looking at this body of water makes me hopeful. You can understand me when I say that because this used to be a "dumping site" by people selling/living along the lagoon.
Now you can stroll along the sidewalk without without wrinkling your nose in disgust. What a drastic change it is! But- There's a big but. There are beginnings of deterioration. Junks are collecting at the sides and it makes me furious. People really needs to understand the importance of cleanliness! (and I mentioned something about hope!)
Photo taken: May 21, 2009. Late afternoon.