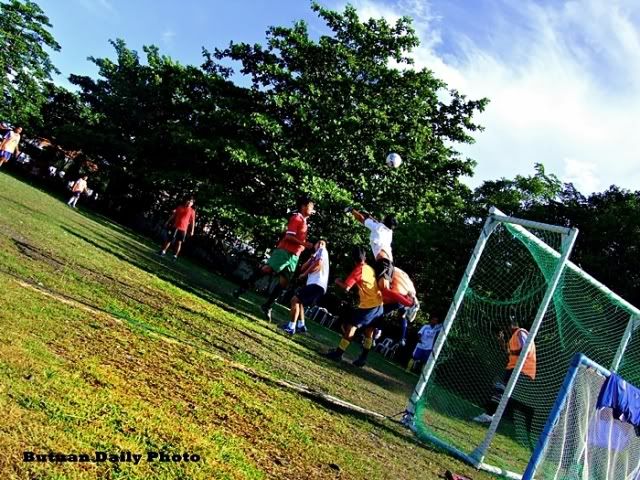 Last Sunday, before the kasalan photoshoot started (see Monday entry), my friend and I wandered over to the mini soccer field, located near the entrance, to watch and take photos of a football game. I call the place Almont inland's baby football field because its not full size.
Camera used: Fujifilm Finepix S9600.
The long zoom is really useful in this case.