Wow Araw ng CARAGA (Wow CARAGA day)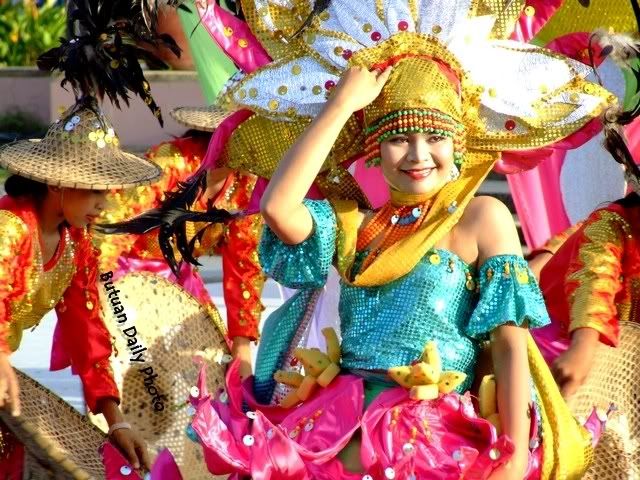 Yesterday was the second day of first Calagan festival where the city tourism gathered the different cities (festivals) of Caraga region to celebrate together in one big mother festival.

This photo was taken during the street dancing showdown between
Kahimunan of Butuan, Bunok-Bunok by Surigao City, Naliyagan of Agusan del Sur, Pahinungod Festival of Carascal, Surigao del Sur and oth
ers. (
Bombo Radyo
)
At 3 o'clock in the afternoon people are starting to flock the city hall grounds with boy scouts (and were they CAT or PMT officers?) acting as guards in the ground. Truthfully, I expected to take only a maximum of 3 shots. Instead I stayed throughout the entire street dance showdown.
This is going to be the first of this Calagan series that I'm doing that will last for at least a week.
Trivia=
Calagan means "Land of the Brave" or "fierce people," this is where the name of our region, Caraga, comes from. wikipedia



CONGRATULATIONS to the New Nurses!
The result of the November 2008 Nursing Licensure exam is finally in.
You can check the passers at inquirer.net.
Congrats again!